Beside what we commonly call Standard Music Notation, there are several other ways to represent music on a sheet of paper. As early as 1743, Jean-Jacques Rousseau developed a new music notation system that was more logical and easy to use for beginners.
With this software, explore various alternative music notation systems, like HMN-Jianpu, Standard Jianpu and a few others.
Customize the symbols and colors assigned to the notes, so as to design your own alternative notation system.
The purpose is to represent the 12 notes (C, C#, D, D#, E, F, F#, G, G#, A, A# and B) that correspond to one octave of the music keyboard (7 white keys and 5 black keys) with 12 different symbols, so as to make it easier to learn, play and/or transpose.

Enter the music directly in alternative notation as well as in standard notation by using the shortcuts for notes and rhythms.
Combine with any MIDI keyboard connected to the computer or use the on screen music keyboard.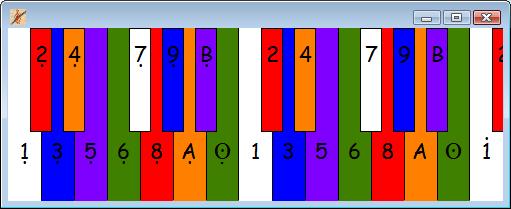 Display both alternative notation and standard notation next to each other.
Enter the lyrics, text blocks and other music symbols.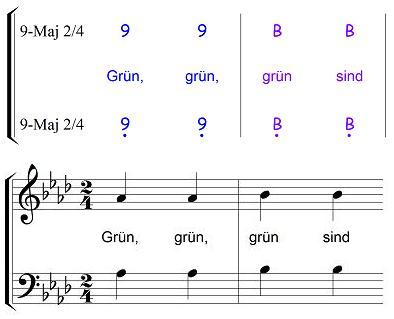 Print the music, export it to PDF, MIDI, MusicXML and audio.
One of the advantages is that a melody will avoid the difficulty of the key signature when it is transposed.
Transposition is done simply by adding a fixed value to the melody.
In Jianpu, number "1" refers to the tonic of the scale and a melody is always the same series of numbers in all tonalities.
You will find a detailed description of this module here :
www.arpegemusic.com/manual36/EN284.htm
Order Alternative Notation Now!